Screenprinting is not a kitchen table craft or one for the fireside chair. It requires dedicated space to practice. What happens to the ritual when we lose that space? Print Screening is a meditation on that loss.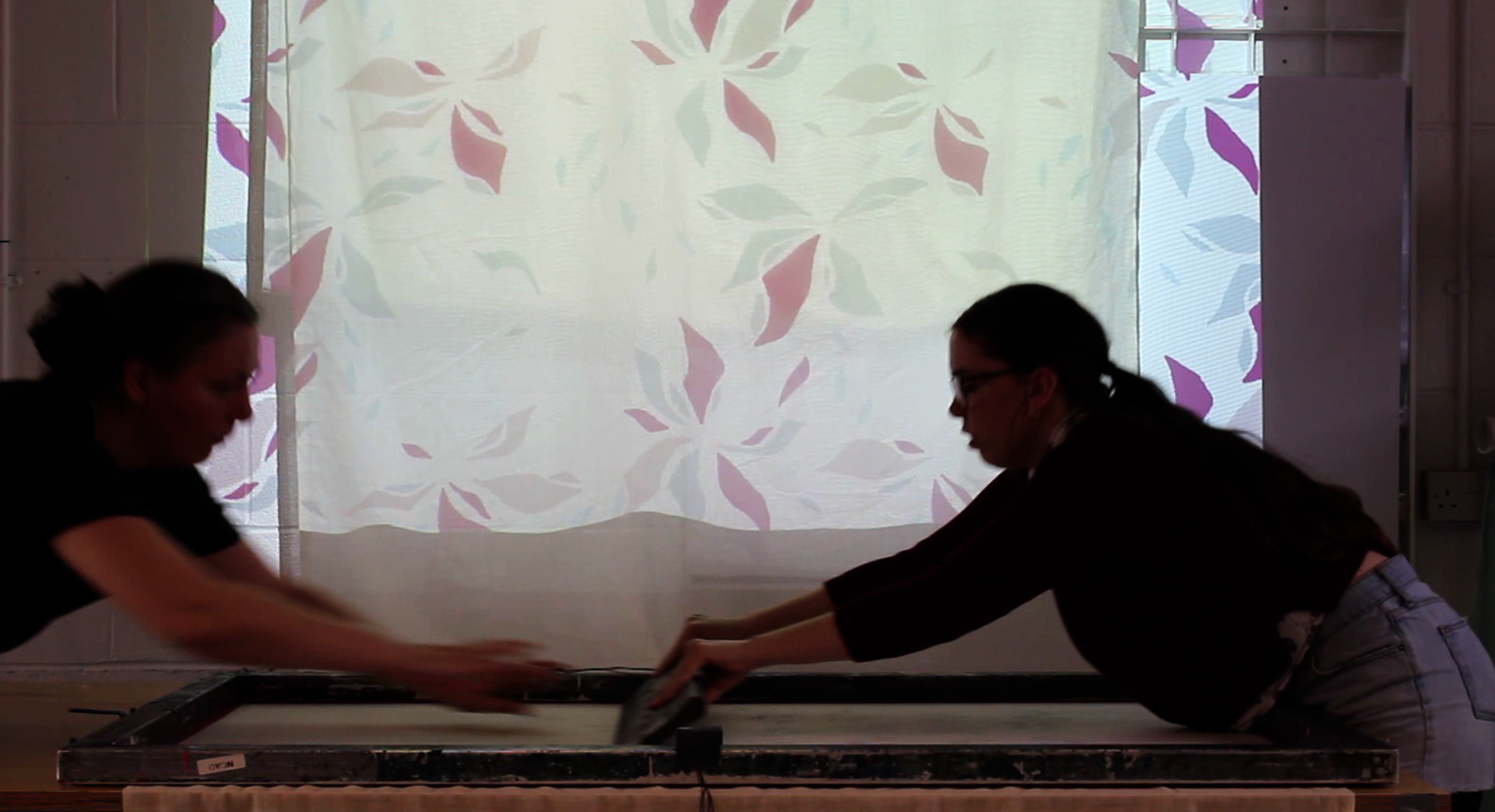 Design a technology based intervention around the notion of ritual.

On the first day of this project I locked the gates at PrintBlock Studio for the last time. PrintBlock was a collaborative textile printing studio providing access to commercial grade facilities for artists and designers in Dublin since 2010. It was the only such space on the island of Ireland. I was a founding member and it was an important part of both my professional and personal lives. It closed for a number of reasons but chief among them a lack of institutional support for craft spaces and ever increasing rents in Dublin. I chose to explore the ritual of printing itself but also the collective and collaborative rituals which were a feature of the studio and the talented, resourceful and dedicated women who kept it going for 9 years.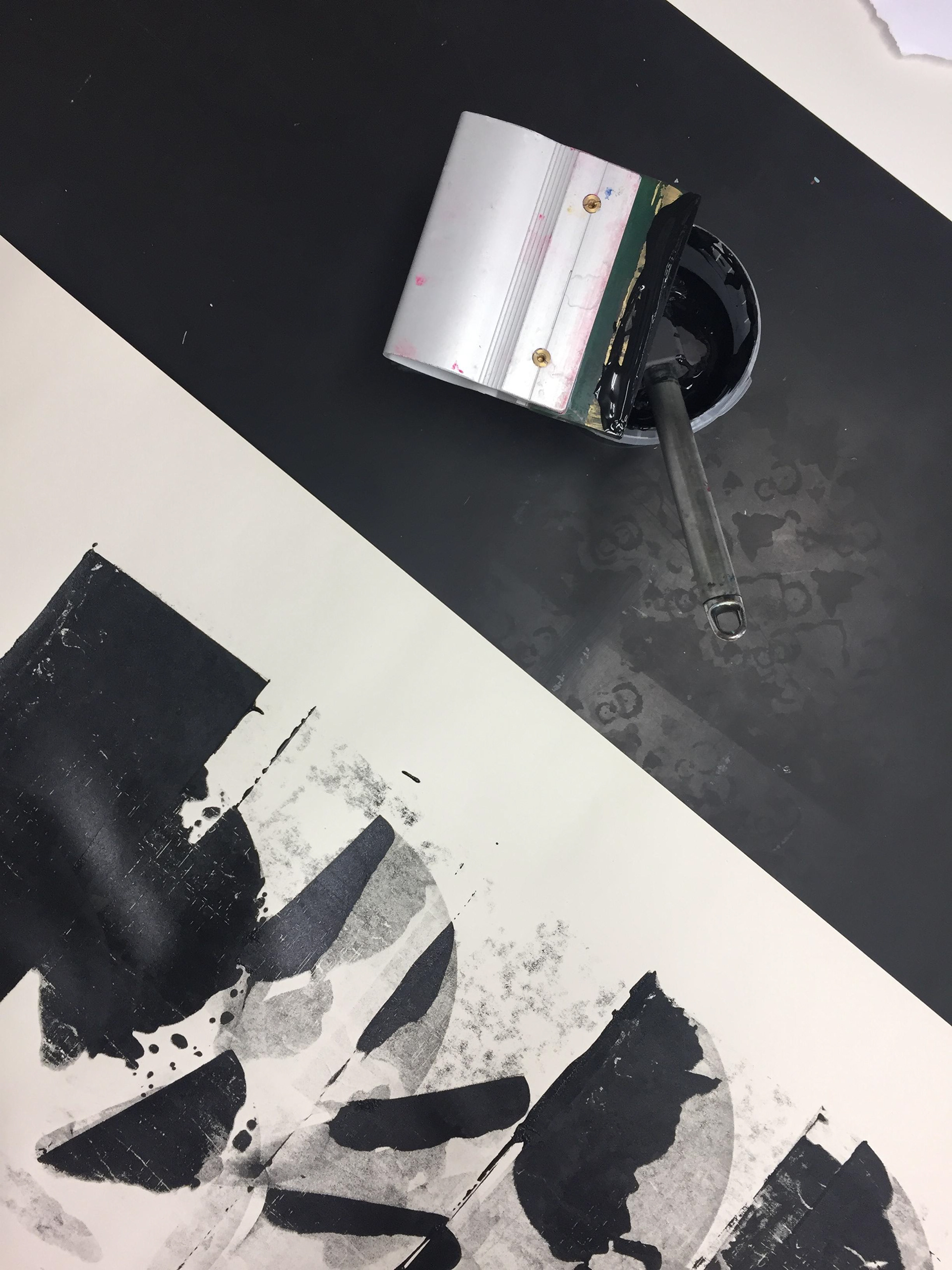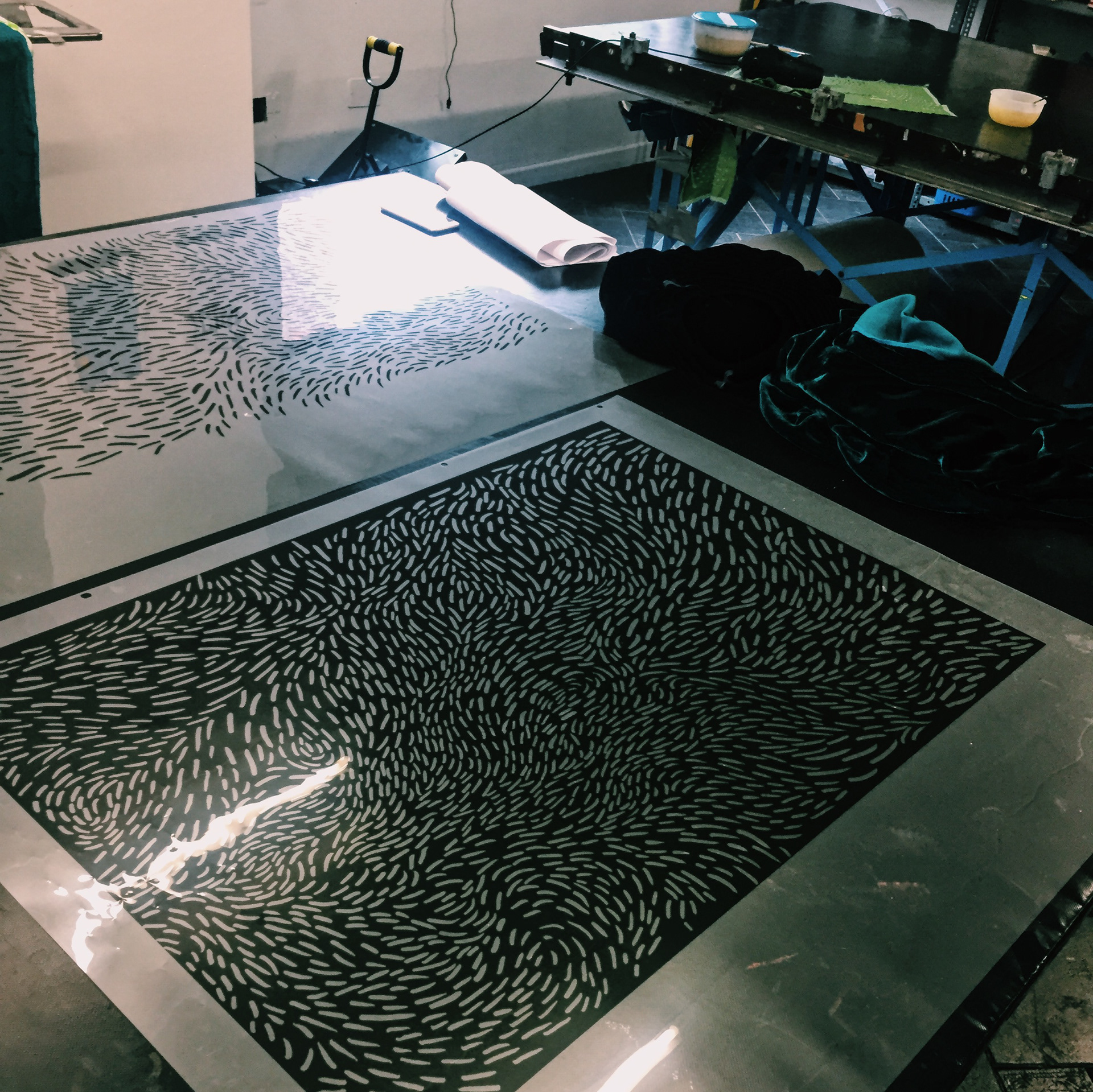 "Let me not forget the use of my own hands, that of a craftsman with eyes...that reflect the technology around me"

Alexander McQueen
How do I convey to others the necessary constancy of practice? Print Screening inverts the process. Only by collaborating and constantly "printing" will the digital image slowly reveal itself and be retained. 
Print Screening was built with Arduino and Processing. It uses multiple tilt sensors to confirm that the squigee is being pulled at the correct angle for a good quality print. An IR sensor on the screen is used to measure the time between passes and that printing is continuous. If both conditions are not correct the image on screen begins to fade. If a good pass is registered the image alpha increases. As in a traditional screenprint, the colour appears layer by layer.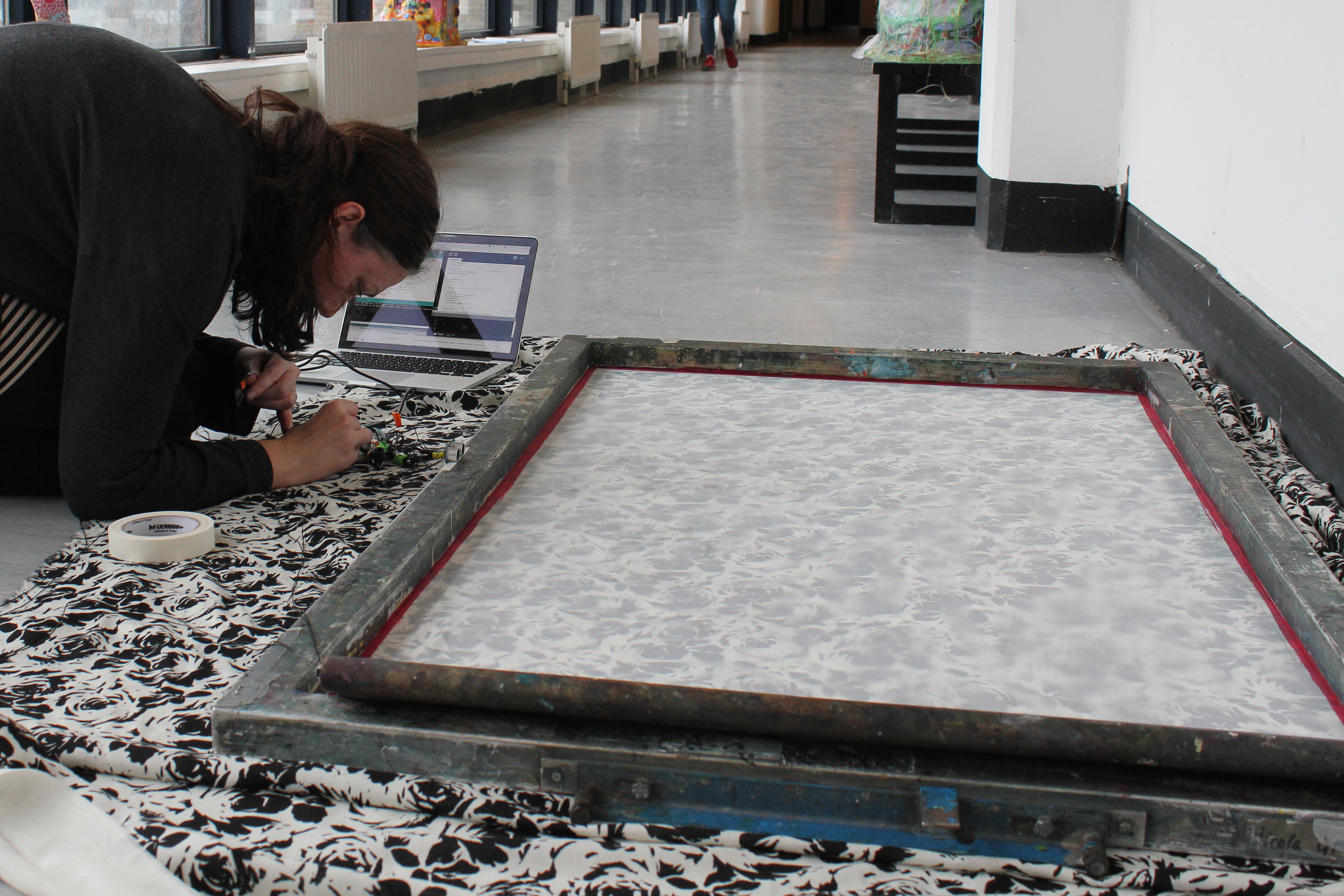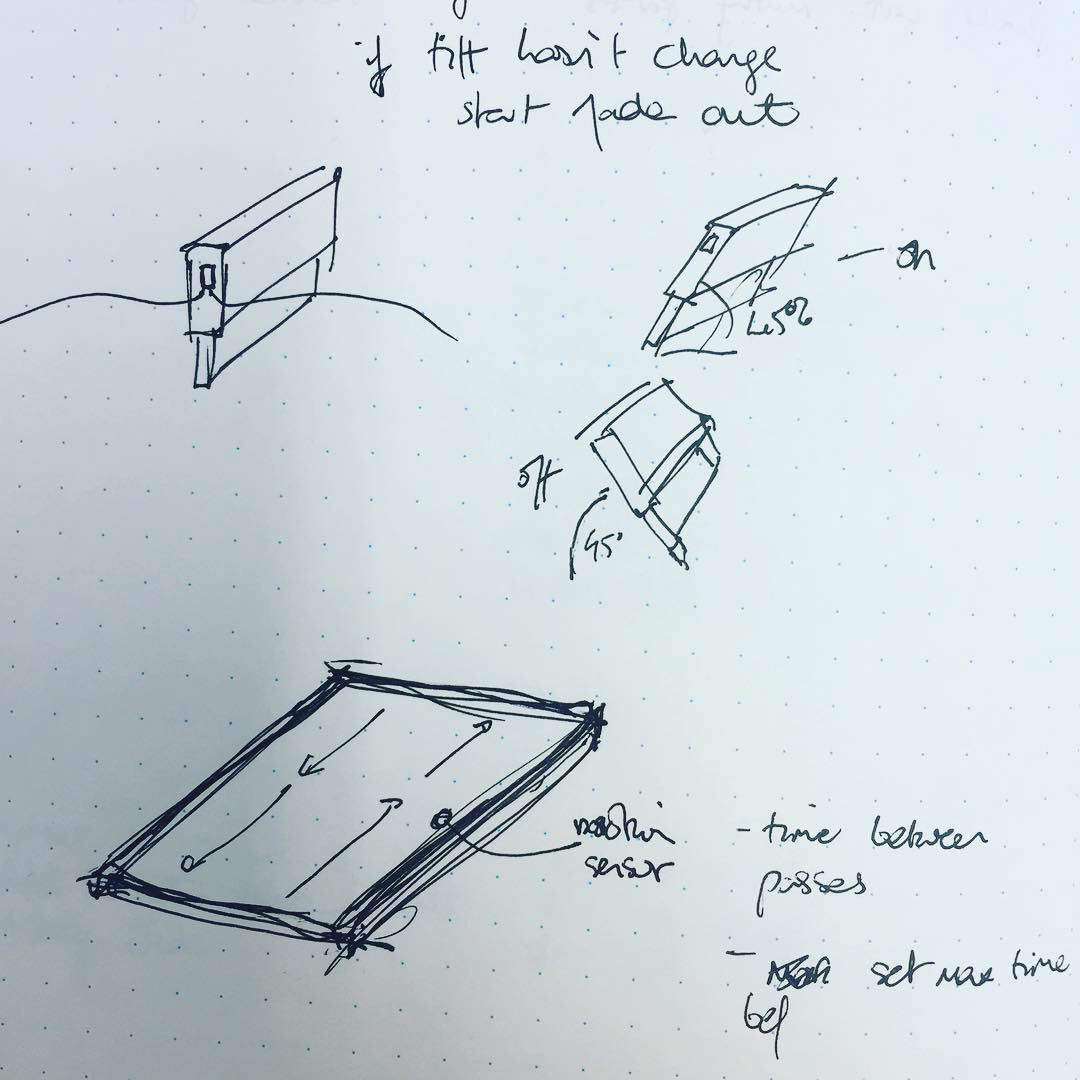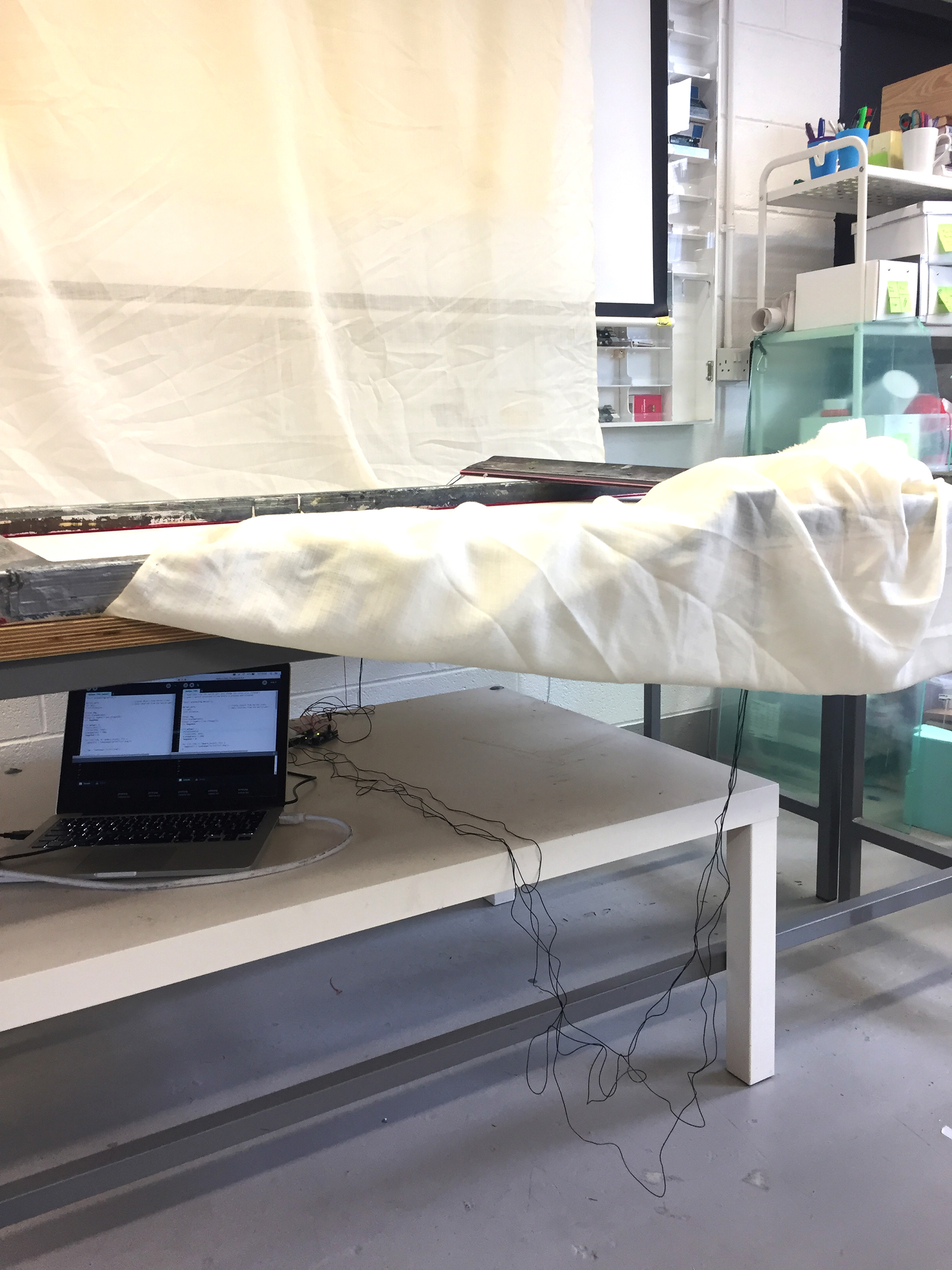 Craft is a practice.
Without action, without motion, without practice; the skill, dexterity, and the intuition, which is so much a part of the craft, is not retained. Only by collaborating to make the correct motion with the right rhythm will the digital image develop. 
When practice stops, the image, like the skill, slowly fades away.